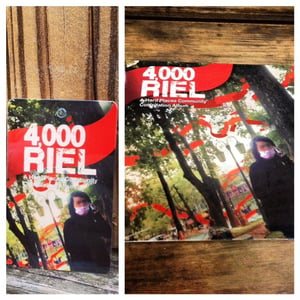 $

10.00
Thanks to BlueSky Studios (http://blueskystudios.org/) we have been able to record and release this great compilation album. Artists from Jackson, MS and beyond donated time to come and record this album with us. We are honored that so many talented musicians came and recorded some of their best work for our cause. Check out the track listing.
1. Fall Inside - Sean Kirkpatrick
2. I Once Was an Optimist - Captain & Company
3. The Fox - Marlowe and the Sea
4. You Can't Just Walk Anywhere - Furrows
5. Happy Now - Oh, Jeremiah
6. Alligator - Andy Hull (Manchester Orchestra)
7. Megafauna - Taylor Hildebrand
8. Killer Whale - Ty Garvey
9. Copper Cuff - Liver Mousse
10. Insecurities - Josh Rosonet
The album is available on CD, downloadable dropcard, or at iTunes.